Blog
Anyone who works out to achieve their dream body can tell you: it's not one bit easy. And sometimes, working out for hours every day and not seeing any results can be frustrating – and it's a more common occurrence than we might think. But this isn't for no reason: exercise is an exact science, and getting one thing wrong can slow your process by a lot more than you think. So here are a few tips that will help you ensure you can see the result of every squat:
Recharge
We have to get out of the mentality that we exercise in order to burn off the calories that we ate. Actually, we need the calories to fuel our bodies, so we can exercise and make our muscles stronger. This means that after you finish your workout, you need to eat something. Choose foods high in protein and carbs to help your body recover and get that lean body.
Switch it up
There is only so much that a single exercise can do for you. Just like doing math, after solving a problem too many times, it just won't engage your brain as much anymore. So, if you continue doing the same workout, how can you expect new results? Your body simply gets used to the routine and does it without too much effort. To make sure you are engaging all of your muscles and seeing results, you have to change your routine. You can do some drastic changes, like doing cardio and weight lifting every other time, but you can also make small changes – like adding a few extra reps in – to keep your body engaged and push it further.
Gear up
One of the most common reasons for injury and less efficient workouts is bad gear. Whether that means equipment or clothing, you need to make sure you have the things that will help you achieve maximum performance. Invest in good shoes like the renowned Adidas Gazelle sneakers and find a gym that truly has high-quality equipment.
Quality over quantity
We all know that one person in the gym who does two hundred push-ups and a million pull-ups every time, but when you look closer, they really didn't do a single one correctly. This comes from us, as humans, seeing a lot more value in valuing quantity of reps over their quality. However, if your goal is results and not bragging points, you need to think about each individual move you are doing, and make sure you are doing it just right. The results will speak for themselves.
Stretch
When our goal is to simply look our best, we sometimes forget that our body also needs to feel good. And if you are all muscle and no mobility, you might just have that problem. Stretching doesn't exactly feel like it's burning calories or engaging muscles – but you are very wrong! Not stretching doesn't only increase the risk of injury, but it also detracts from having a lean, beautifully sculpted body.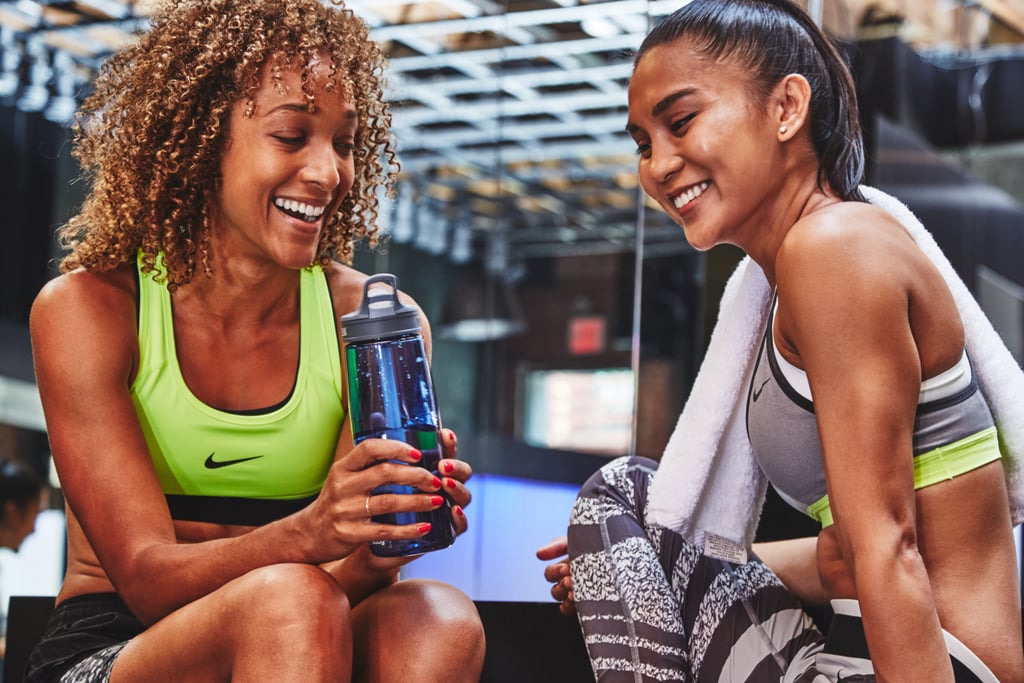 Find a buddy
Everything is easier when you have someone there going through it with you. Keep in mind that different people need different motivation, so for someone pairing up with a person who is a lot fitter than them will be great motivation, while for someone else it can be intimidating and off-putting. Find whatever suits you and the other person best.
Most importantly, you have to understand that change doesn't happen overnight. You have to be patient and wait for the results, and the thing that will help you the most through it is learning to love the process. Learn to exercise not because you want the body but because of how it makes you feel.
reactions
You should be logedin before leave comment